Archive for the 'General blogging' Category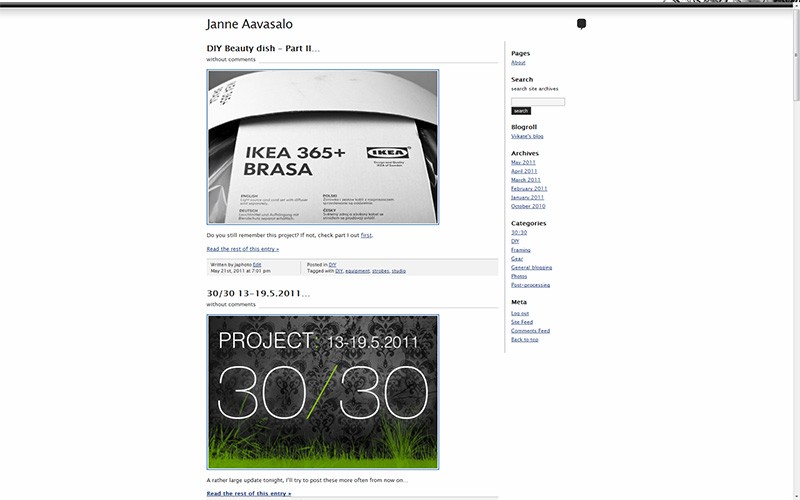 I finally found a simple enough theme to work on and to get 800px wide images without resizing!
There have been a couple of things on the blog that have been bothering me.
Because this blog is about photos, they remain my main concern and although I do like the present theme, there are a few things wrong with it. I'm using photos that are 800px wide (or tall) on the blog and the present layout doesn't allow me to display landscape photos in full-size. I'm looking into this and the options are to modify this theme (a lot of work) or finding a new, more suitable theme for displaying photos.
I did manage to fix a few issues, so here they are:
Firstly, when you've clicked on an image, it has opened to an attachment page. The only purpose would be to get comments on image by image basis, but since there are only about 10-20 images per post on average, I don't see the need for this.
This linking behavior has been changed so that when you click an image, it opens only the image on white background and at the native size. When opened to the attachment page, the landscape images still didn't open in full-size and you had to click it once more to get it to open like it does now.
I've also made the first image (the one you see on the "main" page) into a thumbnail, so when you click it, it opens the whole post. This works with the "Read more" – button, but the latter makes a jump to the part where the "Read more" – tag is (it doesn't open the post from the beginning). I have instructions how to make the "Read more" – button to open the post from the beginning, but that requires some coding.
I'm also looking into a some sort of lightbox add-on for WordPress, since I'd like to have the images open to full-size like they do now, but on a darker background. I'll post more about that if I find a suitable one.
The tweaks mentioned above have been implemented on all posts and have also been tested, so they should be working now.
Next up is probably some visual tweaks to the theme, but more on that later…
Edit: I found a lightbox plugin and it's up and running. It solved a few issues, but now I'll have to figure out how to get the first images on each post to show in the lightbox as well…
Edit 2: "Read more" – button opens a post from the beginning now and doesn't jump down anymore.
Janne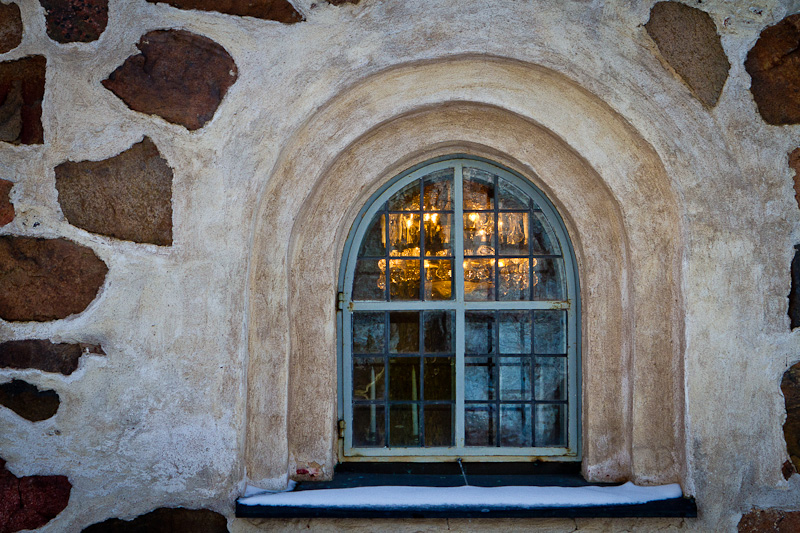 It's been a bit quiet on the blogging front, but hopefully I'll be able to turn that around soon.
So as you can see, there is a new blog theme in use and I think it'll do the trick after some modifications to get the color scheme to match my website (which is still under construction).
More after the jump.
The WordPress app didn't work too well, so I'm back with the Blogpress app. Some glitches here also, so maybe I should update my phone software as well.
Janne
Well that was quick and somewhat painless. In half an hour I've gone from no web presence to having my own website and blog.
I'll introduce myself first, so my name is Janne Aavasalo, I'm based in Finland and I'm a photographer. I'll tell you more on that later, but for now, that'll have to do.
Ok, a Finnish guy living in Finland and blogging in English? On my main website (under construction) I'll probably have two language options, which would be Finnish and English, but here on the blog I'll probably keep things simple (for me anyway) and write in English. I don't quite know why this is, but for some reason I write better English than Finnish and on top of that I tend to be on foreign forums and websites, so that's probably a better reason to write in English.
That's it for now, next up will be developing a better skin for the blog and then tackle the website.
Hopefully you'll find my website and blog informative and also entertaining.
Best regards and welcome to my blog,
Janne