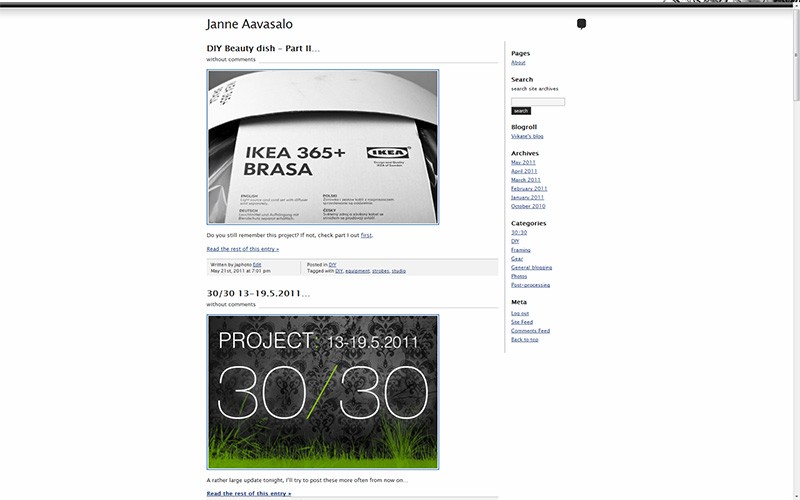 I finally found a simple enough theme to work on and to get 800px wide images without resizing!
I'm doing this in the "production environment" against my better judgment, but I haven't found a better way to tweak WordPress themes offline and then transfer them to my server.
The screen capture is there to show the default theme right after installation and you'll see the tweaked version as I go about it.
Edit: I've gone through all the previous posts and converted the landscape images to full 800px wide size. That wasn't exactly fun, so hopefully I'm sticking with this theme for a while.
The appearance has also changed a bit, but there's still more to do (logo is next on the menu). I'm not quite sure about the "dark wood" background since it's a bit over-used, so I might have to think about something else to replace it. Dark it shall be though…
Janne
Leave a Reply