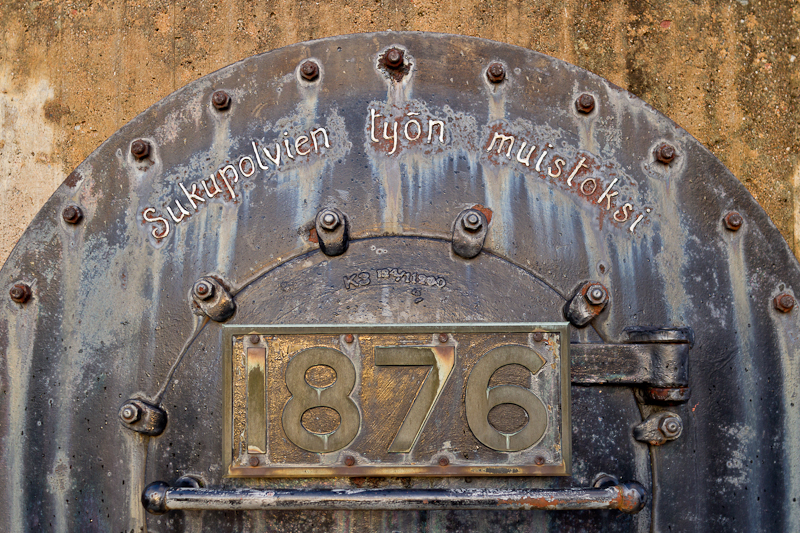 People living in Turku or even in other parts of Finland might know about Logomo, but for other people it might need a bit of explaining.
In 2010 Turku was nominated to be the capital of culture year 2011, so there have been a lot of different cultural happenings all over town. Logomo has been the main arena for these happenings and it's been really popular all year.
I've actually missed a lot of the happenings due to having more important things to take care of and let's face it, being lazy. Partly it's because I don't thrive in crowds, so I'm not that keen on photographing busy events.
The culture year is coming to an end and these happenings are now winding down, but we still managed to visit the Logomo and catch a few exhibitions before they close.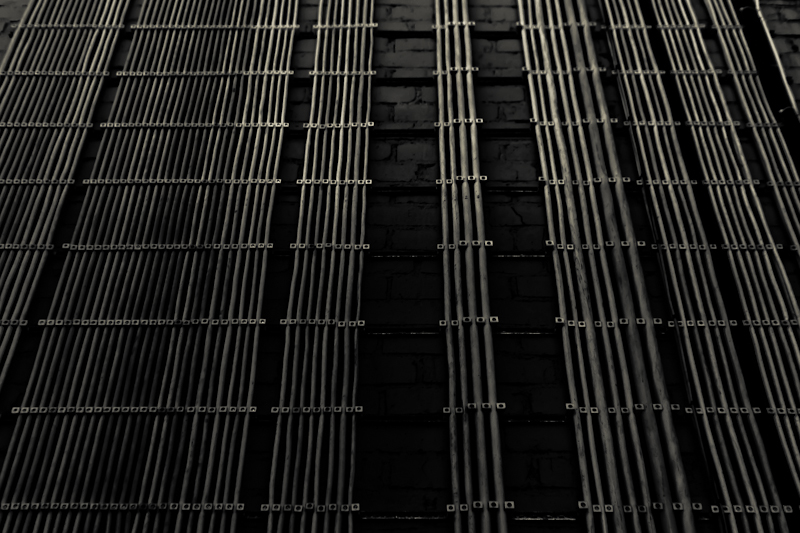 The oldest part of the centre was built in 1876 and it was originally a machine shop for Finnish railways. It's located adjacent to the Turku railway yard.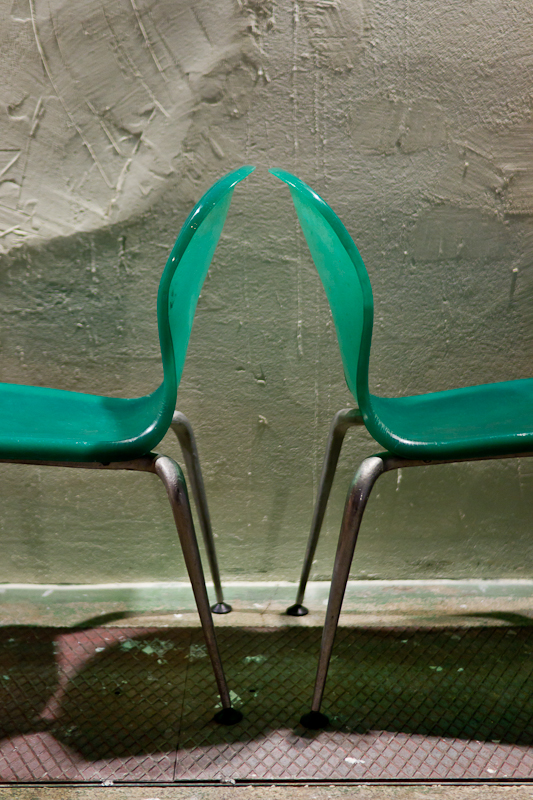 We went to the photography exhibition first, which was actually rather interesting, but no photos from there since photography wasn't allowed due to copyright issues.
I actually did photograph in that part of the building, but I only photographed the building itself, so I thought it was ok to do so.
I really liked the old plastered surfaces, so I spent a bit of time photographing them.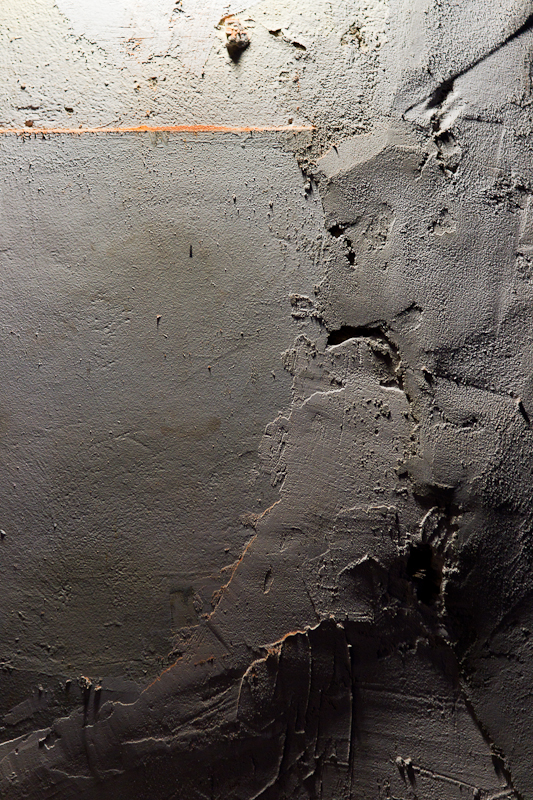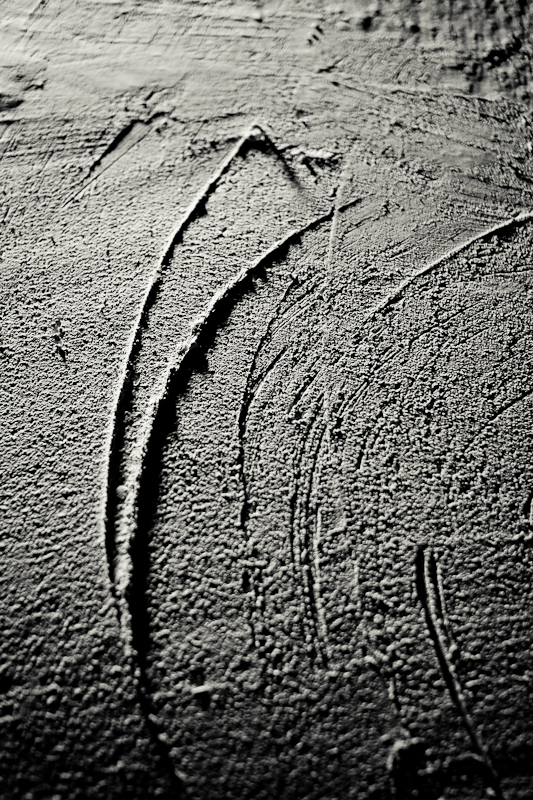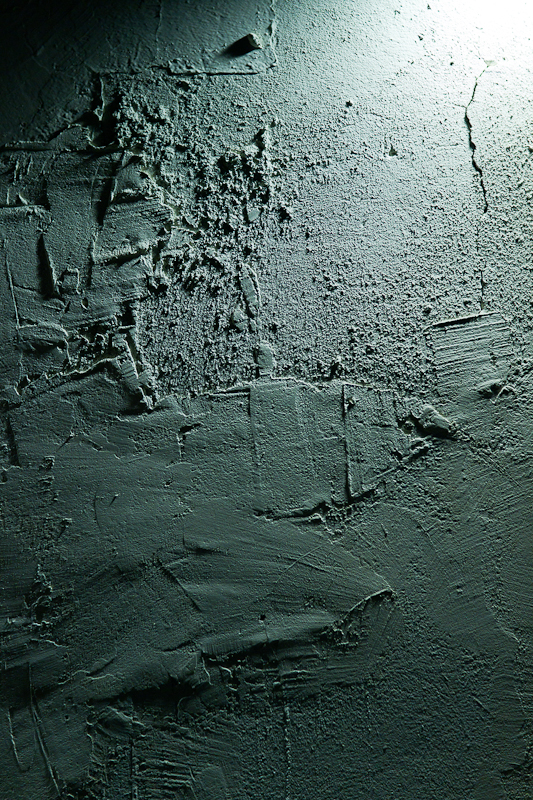 The floor of the hangar was also quite interesting, so that was my next target.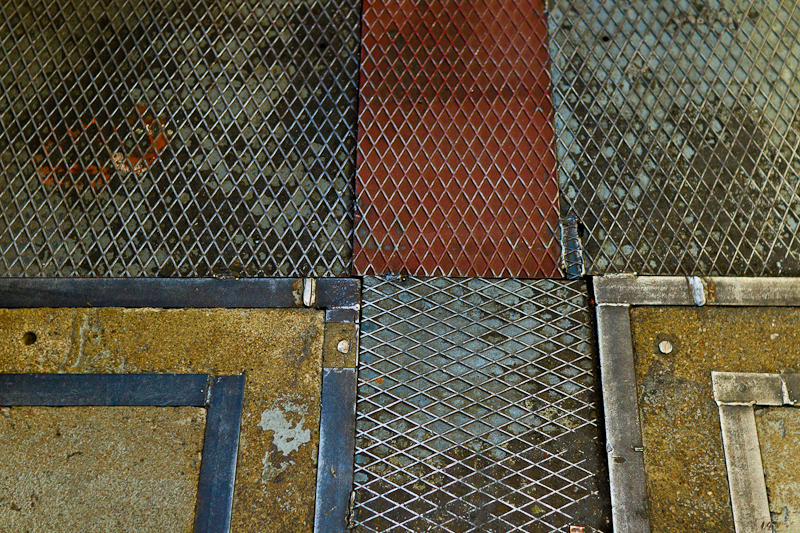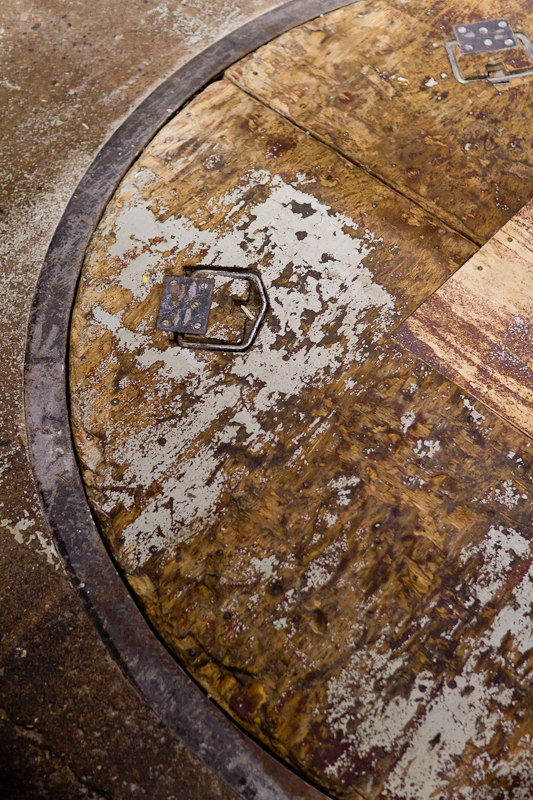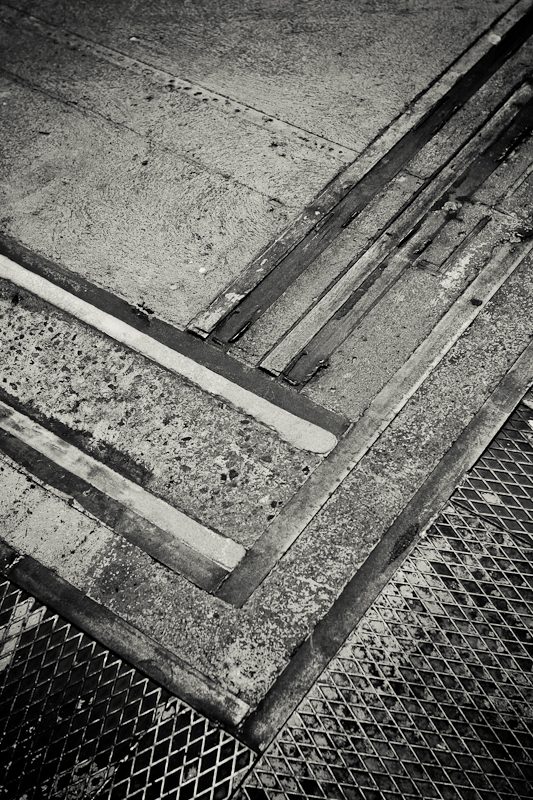 I was having a blast with all the colors, shapes and surfaces, but on the downside the lighting was quite poor, so I had to bump the ISO and still got a bunch of blurry images.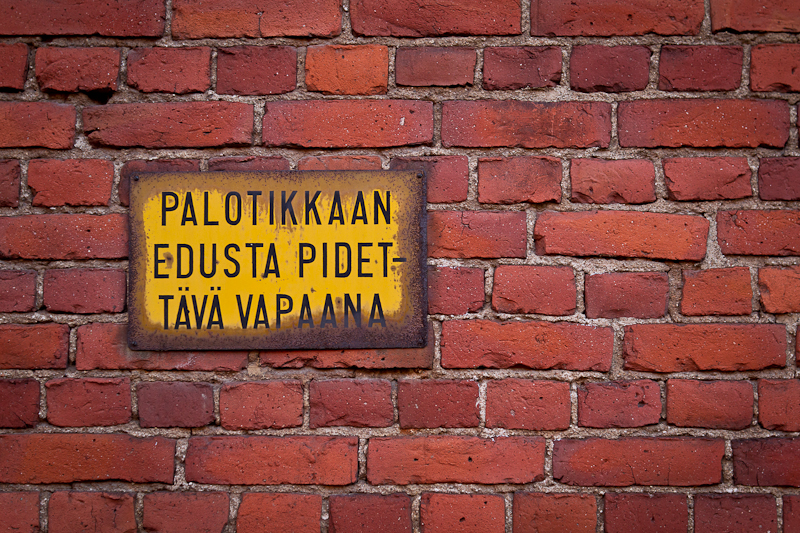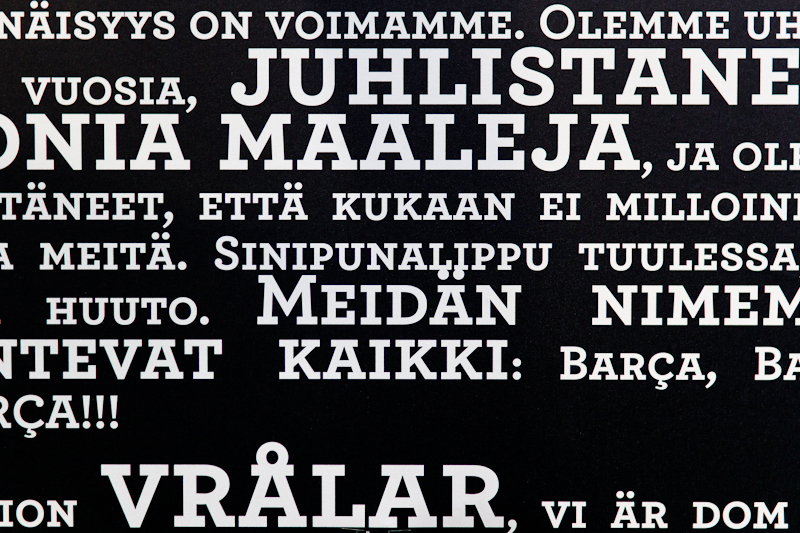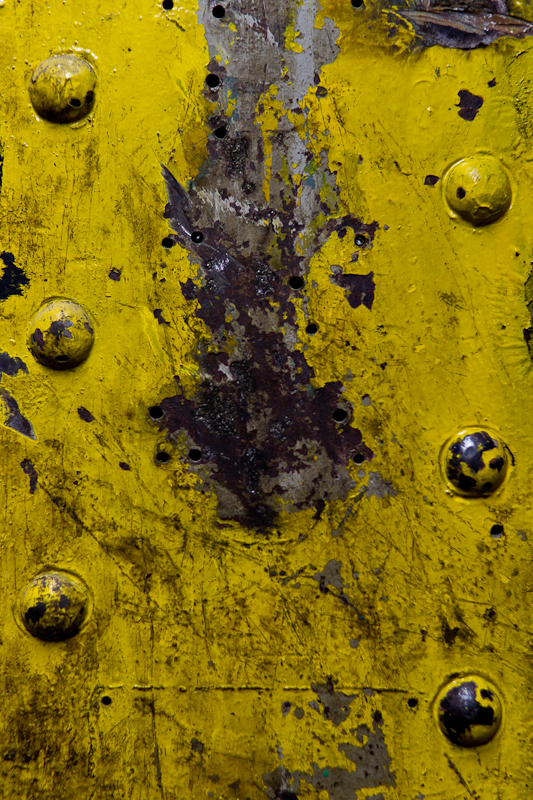 We saved the best for last, there's a cafe with rather unusual interior and I just loved it.
I could probably spend an eternity photographing the interior from different angles and in different lighting conditions.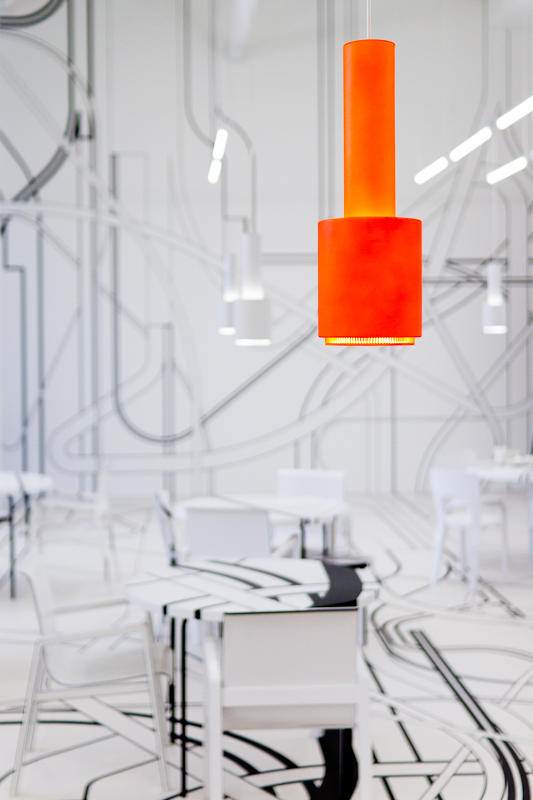 There is only one of these orange lamps in the cafe and it goes along with this…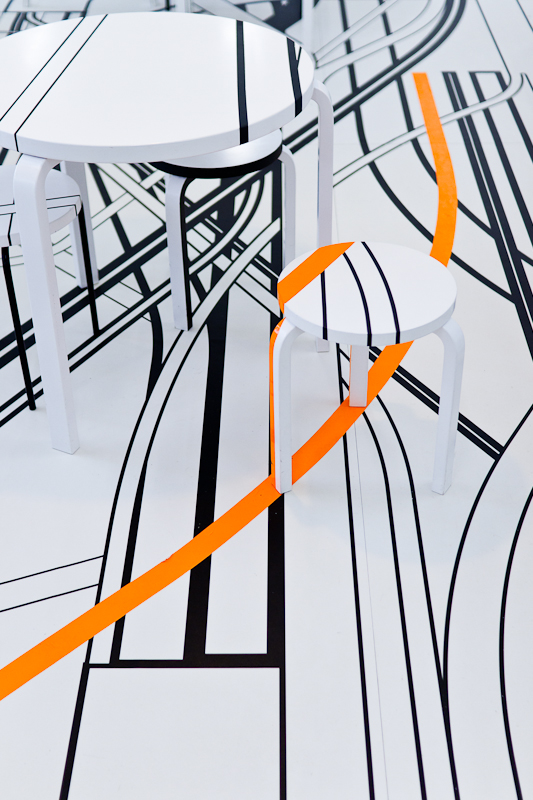 …one orange line on the floor. Everything else is black & white, but there are a few polished steel tables as well.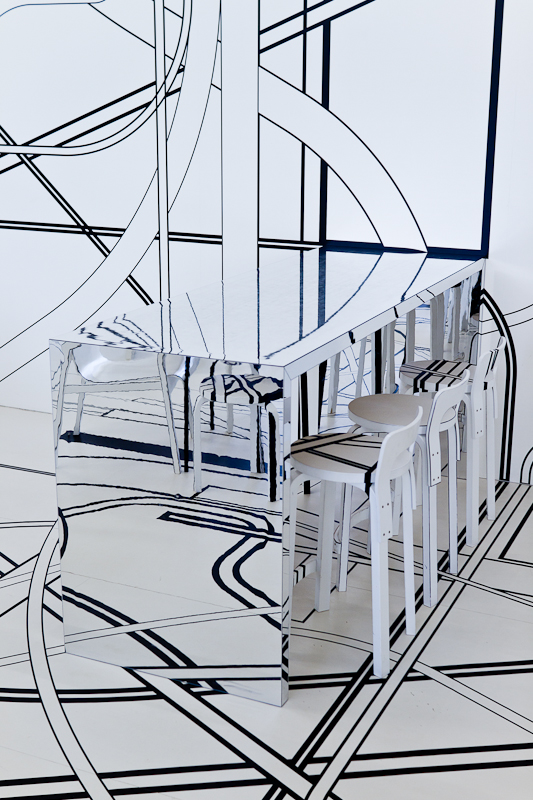 I had really much fun photographing the interior and I'm really happy that I brought my camera in the first place.
Lots more to come before Christmas and especially next year when I'll have my school finished once and for all.
After that I'll have more time to focus on photography, so stay tuned.
Janne
Leave a Reply